Whether on holiday and want to keep your wellness journey on track or a Perth local looking for the ultimate day spa experience, we have the down low on where to go! Our list of day spas in Perth include hidden sanctuaries in the burbs to swoon-worthy luxe hotels along the river. Whether you are seeking a high-tech results-driven facial or a more earthy therapeutic massage, Perth literally has you back.
COMO SHAMBHALA URBAN ESCAPE
COMO Shambhala Urban Escape is in the stunningly restored COMO The Treasury hotel in the heart of Perth.
If you know the COMO Shambhala's brand and their hommage to wellness, you will know and expect nothing but the gold standard. The wellness team specialise in hands-on healing and holistic treatments. This is delivered through the hands of experts who combine both Western and Eastern wellness tradition including yoga, personal training, massage therapy and facials.
The hotel occupies the 19th-century State Buildings offering a grand Victorian-era façade with interiors that feature COMO's trademark contemporary style. The rooms are the largest hotel rooms I have ever experience with pure understated luxury. Wellness facilities include four treatment rooms, a 20m heated indoor pool and a state-of-the-art techno gym. Just enough!
A fitting product choice of the beautiful Australian Sodashi range and COMO's own signature blends. The aim is to help you help you improve and sustain good health.
RECOMMEND Sodashi Thermal Infuse Facial – If you want to walk away with a skip in your step and a glow on your face you must try this treatment. Sodashi always steps up, and include a lot of touch with their super nourishing products. Do yourself a favour and add in the foot massage.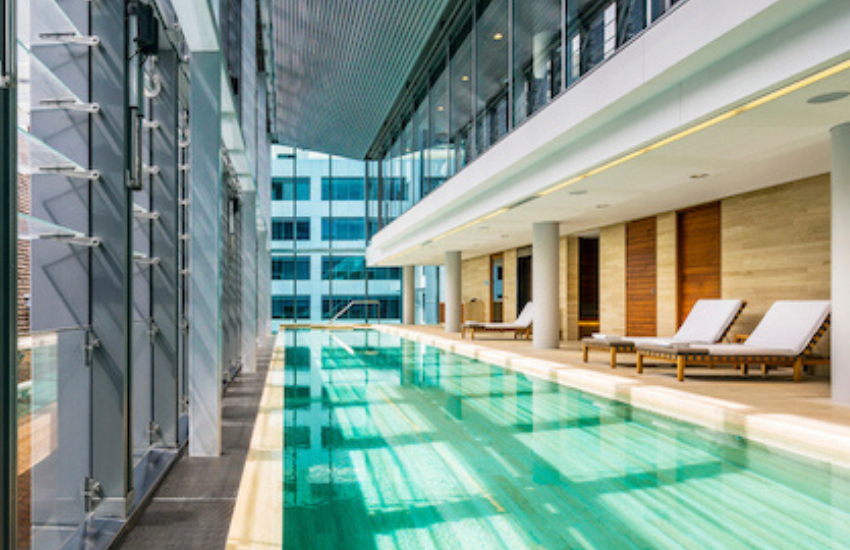 RITZ CARLTON PERTH SPA
The Ritz Carlton Hotel's spa is a luxe urban oasis offering an holistic wellness experience with a spectacular waterfront setting.
Enjoy separate ladies and gentlemen vitality pools, spa baths, sauna and relaxation lounge areas and an incredible heated outdoor infinity pool overlooking the Swan River and city skyline.
The spa offers treatments for men, express beauty treatments by the pool, and in room wellness offerings. Day spa rituals leave you floating. Why not book a couple's spa suite and indulge together..
RECOMMEND The Luminous Elements Journey – This treatment summons Australia's natural healing elements and includes an anti-ageing facial, a massage using rose-quartz crystals or pressure point therapy, intuitive stretching, lymphatic breathing and LaGaia Unedited aromatherapy oils. Bliss!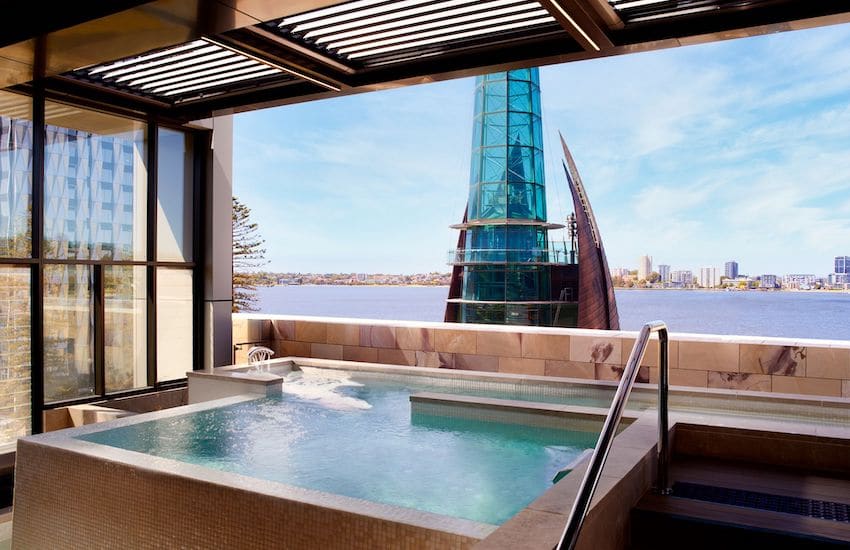 CROWN SPA PERTH
Visiting the Crown Spa in Perth feels grand and indulgent as you walk through an interior inspired by the beautiful refraction of light underwater. Think aqua-hued treatment rooms lit by glistening chandeliers and all the luxe-spa offerings you expect from a hotel spa.
The Crown Spa's Aqua Retreat facilities include a sauna and steam room, therapeutic rain shower and luxurious vitality pool which are all complimentary to guests with treatments of an hour or longer.
This is a Day Spa fit for a Queen (or King) – and the rest of us who just like a royal treatment!
RECOMMEND Shirodhara – A stress-releasing treatment during which warm oil is poured over the third eye, forehead and temples to soothe and calm the nervous system. It's an experience you won't forget! Included is a facial marma massage with Subtle Energies' enriching facial blend leaving you feeling fresh and glowing.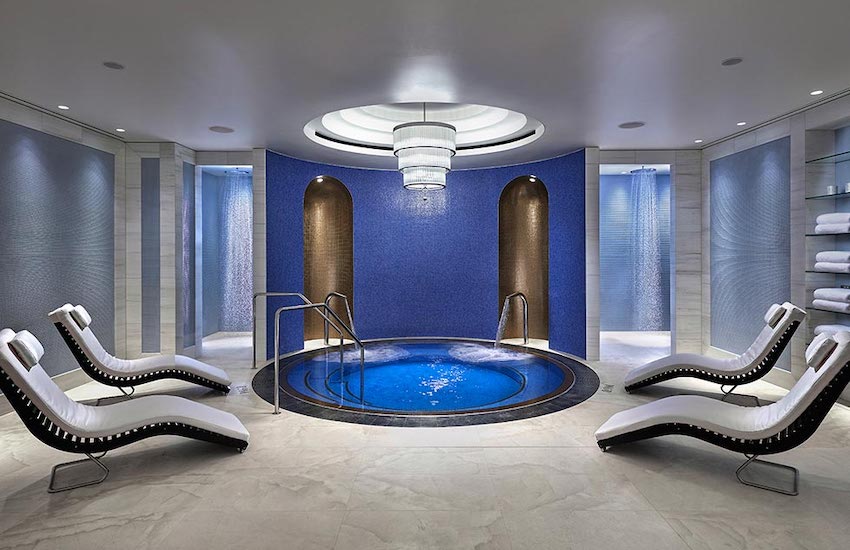 BODHI DAY SPA
A Sanskrit word, Bodhi means awaken and this Spa in The Westin is one of six in Perth founded by couple Danny and Tania Taylor who are pioneers in the natural luxury spa and wellbeing industry.
BODHI Westin is a stand-out holistic wellness destination, set in the five-star surrounds of The Westin Perth. An eight-meter water feature provides a beautiful tranquility that exudes throughout the whole spa.
BODHI has six discerningly appointed treatment rooms, a luxury steam room, and a fifth floor relax terrace with views spanning the city which makes this urban retreat beyond extraordinary.
Bodhi caters for everyone and every wellness desire including special treatments for men and pregnant women, holistic offerings such as reflexology, reiki and chakra balancing, and luxe spa must-haves including an infrared sauna, hydrotherapy spa and steam rooms.
You can also find Bodhi in Cottesloe, High Gate,Injidup, Wembley and the QANTAS airport wellbeing studio in Perth.
RECOMMEND The Dreaming Ritual – a collection of six nurturing therapies to revitalise the whole being inspired by Aboriginal healing to reconnect body, mind and spirit. Miji Jina Foot Therapy, Mala Mayi Body Wrap, Kodo Body Massage, Paudi Head Massage, Miri Facial and Miji Polama Hand. If you have the time give yourself this extraordinarily restorative ritual which will leave your soul refreshed and smiling with delight from the inside out.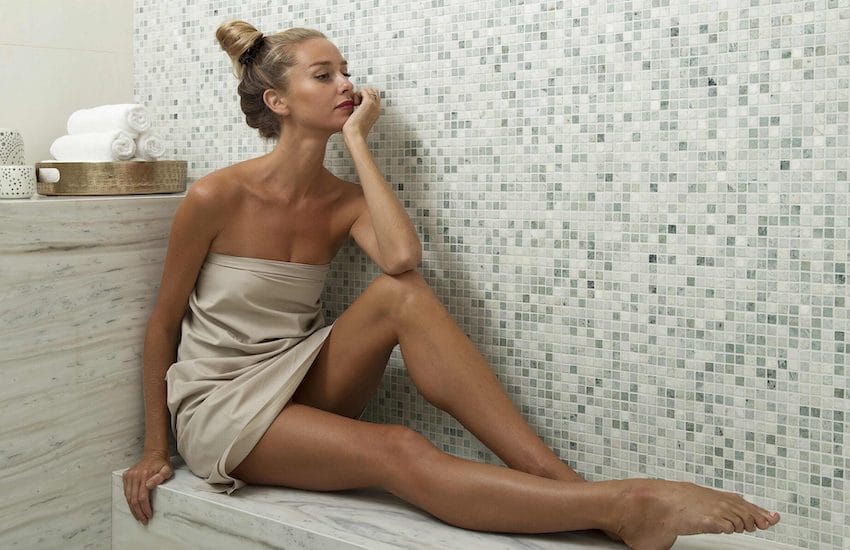 THE COVE SPA
The Cove Spa in South Perth is a unique oasis of calm which offers a wide selection of therapeutic, relaxing, and results-oriented treatments.
Their holistic Therapists will focus on relaxing your mind as well as your body with goal-oriented procedures that also provide relaxation and stress reduction.
The Cove offers a large array of beauty and spa treatments including an infrared sauna and freestanding bath where you can take a milk bath to soothe and soften your skin.
RECOMMEND Cove Essentials – choose your preferred treatment combination mixing spa and beauty therapies just for you! It includes the Transcend Ritual – 5 mins of Mindfulness, Balinese Body Palming and Sensory Aromatic Inhalation- the perfect start to your personalise spa day.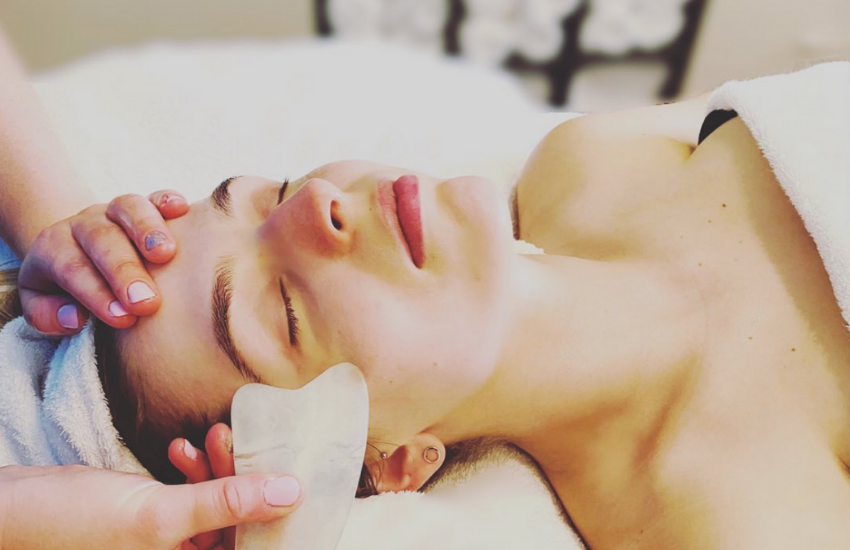 OLIVE + JULY
The Olive + July South Perth Spa is truly unique to Perth. Founder and owner, Chloe Sherrell designed the Spa interior herself in warm neutral tones and textures. Glorious stained glass windows and hand crafted chandeliers as well as archways and stunning original cornices of the old heritage building are all beautifully featured. You can appreciate the attention to detail from reception to treatment rooms and bathrooms, with mirrors, artwork and touches of luxury everywhere.
Olive + July have an experienced team of therapists offering all the expected beauty treatments plus more including cosmetic injectables and cosmetic tattoos.
Two of the treatment rooms come equipped with a two person tub for the ultimate Epsom Salt Bath experience and a Relaxation Room where they take you to relax wit tea and fruit treats in between enjoying their Cedar Infrared Sauna which can added to a treatment or used on its own.
RECOMMEND The Spa Escape – choose between an Infrared Sauna, Bath or Epsom Salt Bath followed by a Relaxation Massage, then indulge in a Hydro Glow Facial, and time on the relaxation lounge to top it off!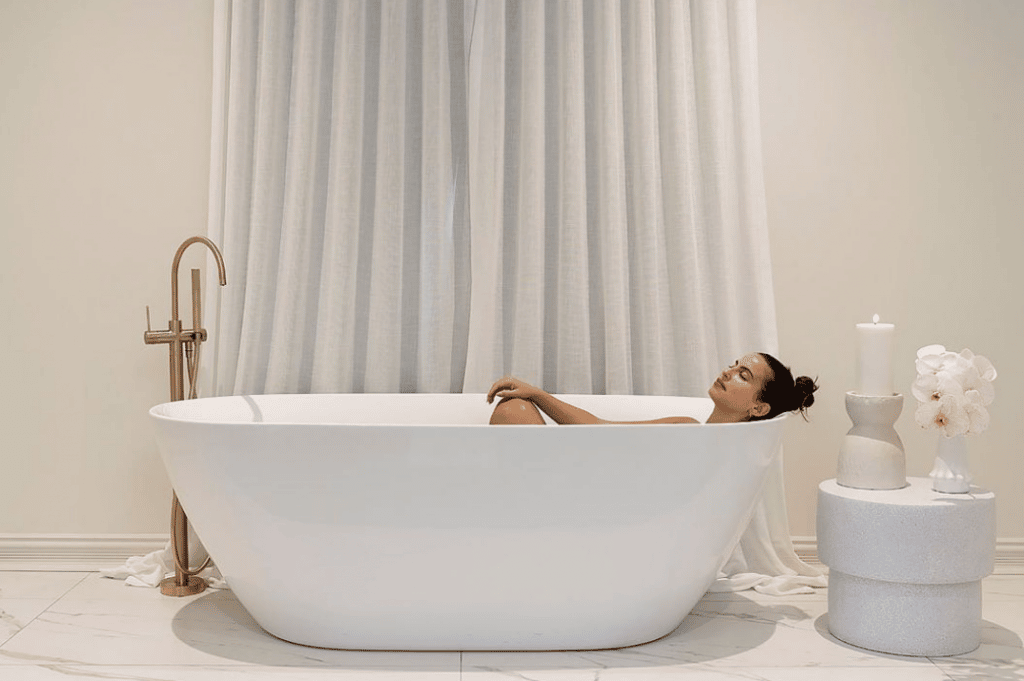 MANUSA DAY SPA
In Freemantle? Then this is the Day Spa to visit!
Manusa's approach to health and beauty is keeping it natural and personalised to your needs. Their motto is readjust, refresh and reset.  

Pregnant women will love that Manusa only use organic products with special massage  and body wrap therapies that will keep your bump safe and release all the body aches and pains that can come with pregnancy.

Manusa spa bath sessions include a soothing herbal tea or a glass of bubbles with a little bowl of nibbles as you relax in their blend of organic mineral rich sea salts.
RECOMMEND Reset – a 3 hour journey beginning with an organic scrub ridding the body of dry cells and reawakening your circulation, followed by a relaxing spa bath from which you can float into a full-body organic massage and a customised Èminence organic facial leaving every inch of you will feeling revived, refreshed and reawakened.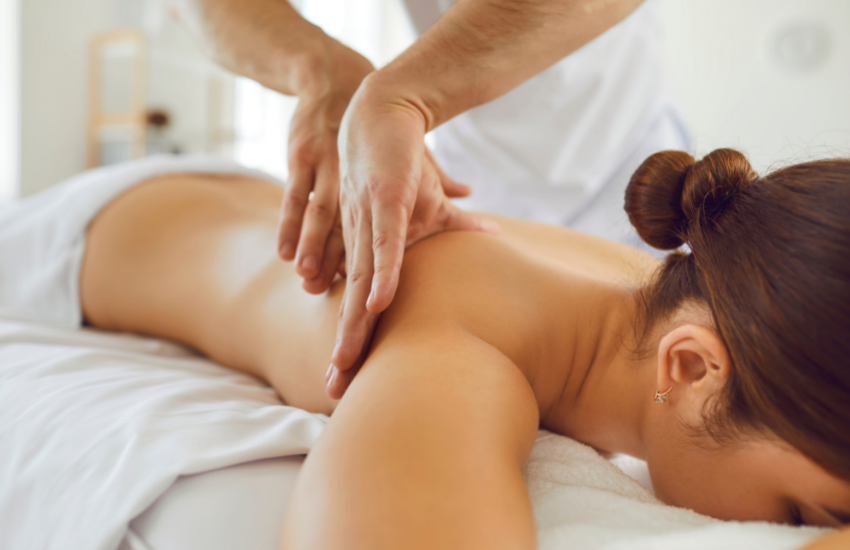 GREENHAUS DAY SPA
Grenhaus is the place to go if you are passionate about organic beauty and wellness. They only use Australian luxury spa brands that are small-batch, locally made, 100% natural, organic, vegan, non-toxic and made with the highest quality plant essences, extracts and oils to achieve superior results. 

Greenhaus is located in Mt Lawley, not far from Perth city center. The spa oozes calm and tranquility the minute you walk in the door. A Greenhaus skin consultation is a great idea then choose from organic face and body treatments, massage and spa rituals designed for pure relaxation and rejuvenation, as well as Reiki Energy healing if that's your thing!

Greenhaus also have large array of products available to buy online and we love their free guided meditations and playlists so you can continue your wellness journey at home!

RECOMMEND Contour & Define Bodywork  – a massage is designed to achieve immediate visible results along with long terms benefits through activating the lymphatic system and circulation. The treatment includes a full body dry brushing and body contour Gua Sha massage. As well as being soothing and relaxing, the treatment offers enhanced contouring, an immunity boost and targets cellulite, supporting the elimination of toxins by up to 20 times faster than normal. Amazing!! We suggest topping it off with an Infrared Sauna to enhance detoxification.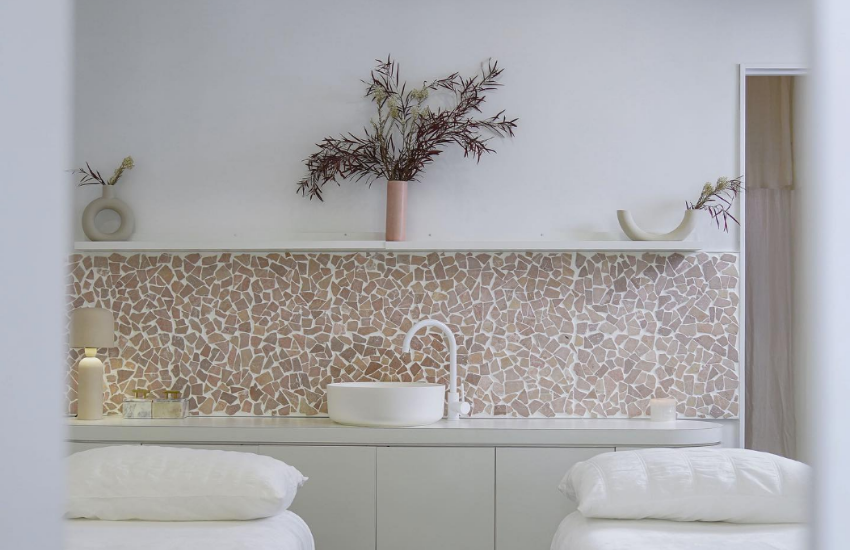 BALI BEAUTIQUE
Want to transport yourself to Bali for an hour or two? Then this is the spa to visit!
Perth's first Balinese spa, walk through the intricate carved wooden doors and feel yourself drift into holiday mode.
Enjoy your spa treatment with the soothing notes of traditional Balinese music and take in the scented oils that evoke tropical days on the beach. Bali Beautique uses traditional natural products with recipes in the form of herbs and spices which have been handed down from generations past.
RECOMMEND – Pamper Perfect an indulgent and blissful 2.5 hours of pure pampering including a Foot Bath, full body Traditional Balinese Massage, Body Scrub using coconut, sea salt, nuts and flower oil scents, and then a Tropical Nut Facial – Pure Heaven.