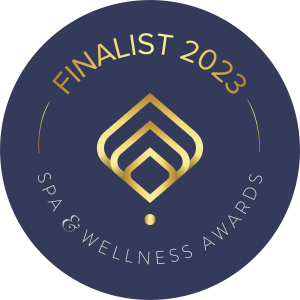 SPA & WELLNESS AWARDS 2023
The Spa and Wellness Awards recognise people and businesses who have done amazing things in the spa, health, beauty, and wellness tourism space. We honour them for the great work they do, as well as the quality products and services they provide.
Note: When there are more than 5 Finalists, we have had a tied judges score. You are in the top 5!
Best Spa Experience
NIHI Spa Safari
Mi Sol Spa Intercontinental DaNang
Bodhi Oud Renewal
Alba Thermal Springs & Spa
Soul Skin Spa
One Spa – Vitality Ritual
Lon Retreat
Aurora – Sound & Stone
Osprey Spa – Elements
Best Urban Spa
Sol Spa – Sydney NSW
Blanc Spa – Melbourne VIC
Relinque Urban Retreat – Melbourne VIC
IONE Spa & Wellness – Adelaide S.A.
Nature's Energy Day Spa & Bathhouse – Sydney NSW
Best Rural Spa
Alba Thermal Springs & Spa – Fingal VIC
Osborn House – Bundanoon NSW
Haus of Vitality – Leeton NSW
Ikatan Day Spa – Noosa QLD
The Spa at the Lakehouse – Daylesford VIC
Best Hotel or Resort Spa
Chaun Spa at Hotel Cordis – N.Z.
Yaukuve Spa Sanctuary – Kokomo FIJI
One Spa at RACV – Gold Coast QLD
Lux Spa & Wellness – Anglesea VIC
Lon Retreat & Spa – Pt Lonsdale VIC
Osprey Spa at Elements of Byron – NSW
Spa Qualia – Whitsundays QLD
Bodhi Spa at Westin – Perth W.A.
Best New Spa
Chuan Spa – Gold Coast QLD
Wai Ariki Hot Springs – N.Z.
Auriga Spa at Capella – Sydney NSW
Soak Bathhouse – Brisbane West End QLD
Sofitel Spa – Darling Harbour Sydney NSW
Mane Day Spa- Mt Barker S.A.
Best Holistic/Wellness Spa
Nature's Energy Day Spa & Bathhouse – Sydney NSW
Sol Spa – Vaucluse NSW
Bohdi Wellness Spa Retreat – Perth W.A.
Blanc Spa – Melbourne VIC
Haus of Vitality – Leeton NSW
Kailo Medi Spa – Brisbane QLD
Best Medi Spa
Ascension – Brisbane QLD
Kailo Medi Spa – Brisbane QLD
Ultra Medi Spa – Mackay QLD
Lavada – Hobart TAS
Aesthete – Sunshine Coast QLD
Zenith Wellness Lounge – Mornington VIC
Best Spa in Australasia
endota spa – AUS
Blanc Spa – Melbourne VIC
Aurora Bathhouse & Spa – Sorrento VIC
Spa Qualia – Whitsundays QLD
Spa at Peninsula Hot Springs – VIC