Known for some of the best beaches in Victoria, with something to offer everyone. Whether you're looking for a secluded cove or a family-friendly beach with plenty of amenities, you're sure to find the perfect spot to relax and soak up the sun. Some of the most popular beaches include Portsea Beach, Sorrento Beach, and Rye Beach.
The peninsula is a popular tourist destination, offering a variety of activities to suit all interests especially those who enjoy outdoor sports and adventures. It's also become a hot spot for all things wellness!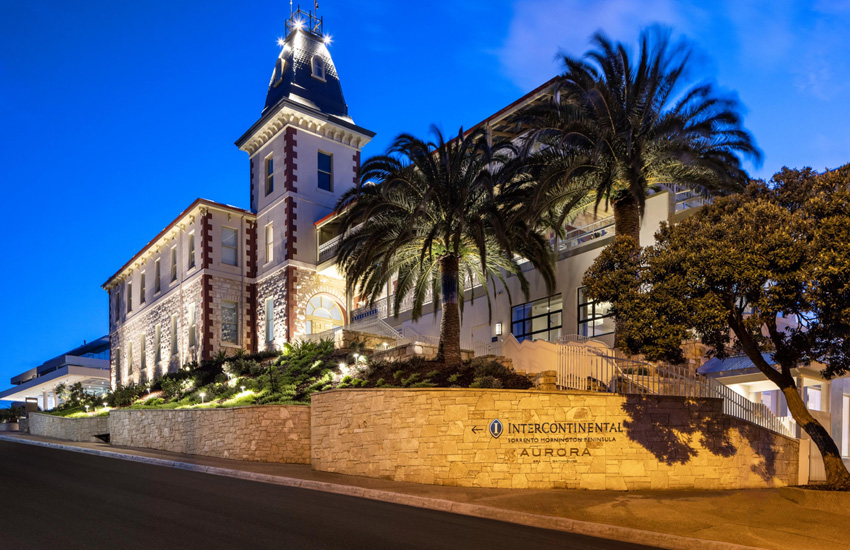 Stay
The Mornington Peninsula has a number of charming places to stay, each with its own unique character. Ranging from five star hotels, to boutique stays in vineyards and beautiful homes for large groups, you will find something that works for a romantic getaway or an escape with friends.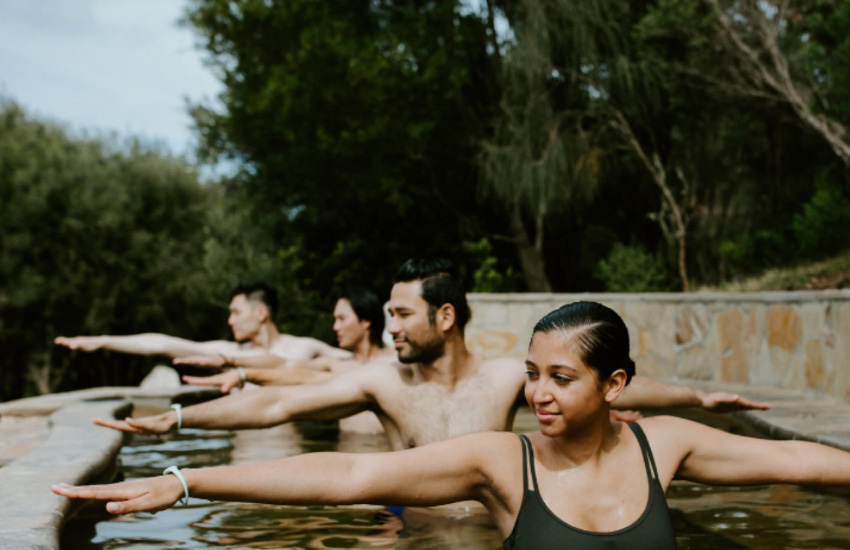 Wellness
The Mornington Peninsula region has become a wellness mecca thanks to variety of hot springs, bathhouses and day spas on offer. Whether you're looking for a relaxing day massage, a rejuvenating facial, or a multi-day wellness retreat, you'll find it. Don't miss visiting some of these hot spots to leave you feeling super relaxed and rejuvenated.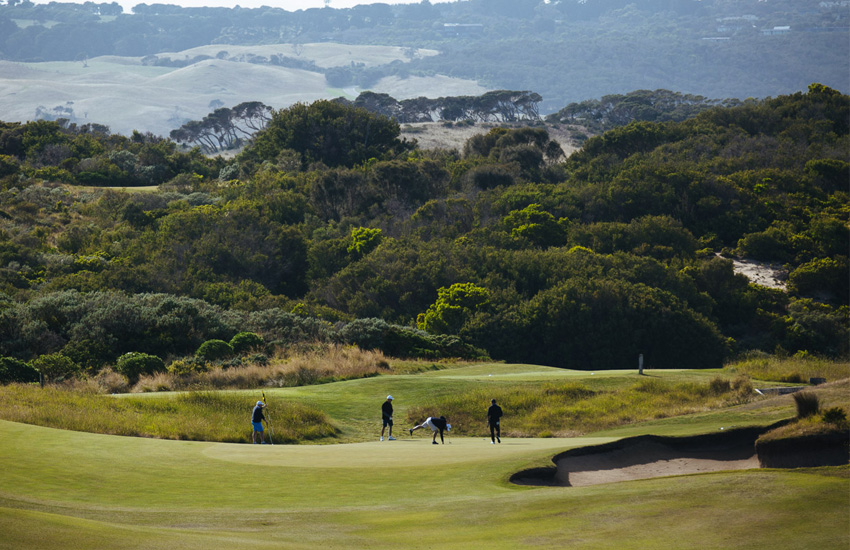 Golf
The Mornington Peninsula is a golfer's paradise, with over 20 world-class golf courses to choose from. Whether you're a beginner or a seasoned pro, you're sure to find a course to challenge you and provide a memorable golfing experience.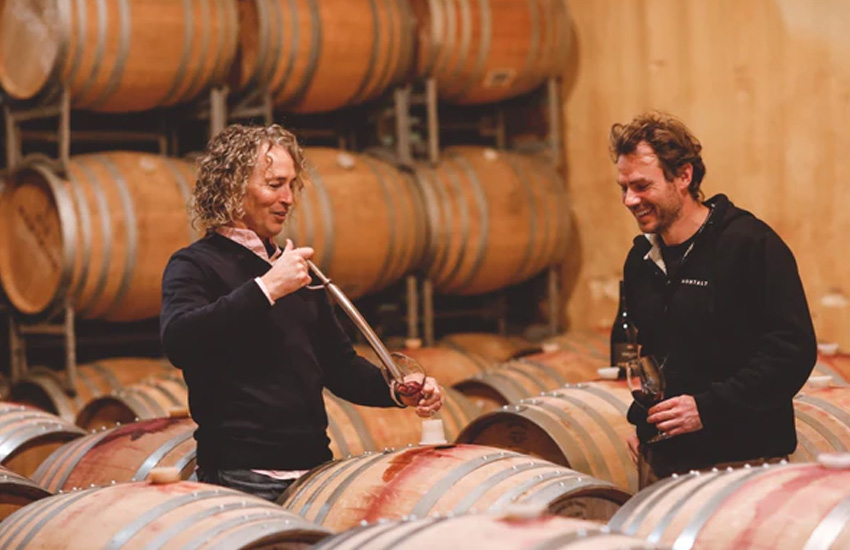 Wineries
This part of Victoria is home to over 200 wineries, producing some of the best wines in Australia. Take a wine tour or visit a few wineries on your own and sample the local produce. Many offer accomodation as well and great cuisines to graze on while you sip!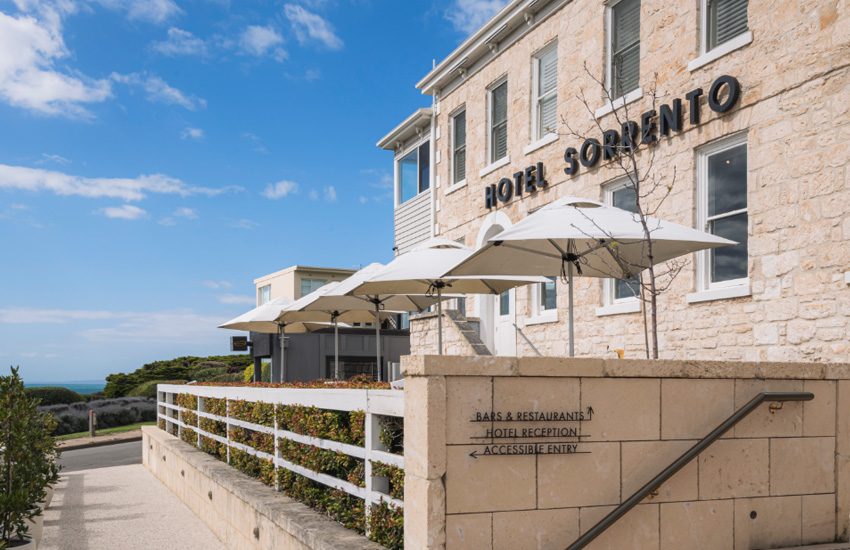 Eat & Drink
There are plenty of café and restaurants that's sure to provide a delicious and memorable experience. Whether for casual café lunch, a romantic dinner for two, or a family-friendly meal, you're sure to find it on the Mornington Peninsula.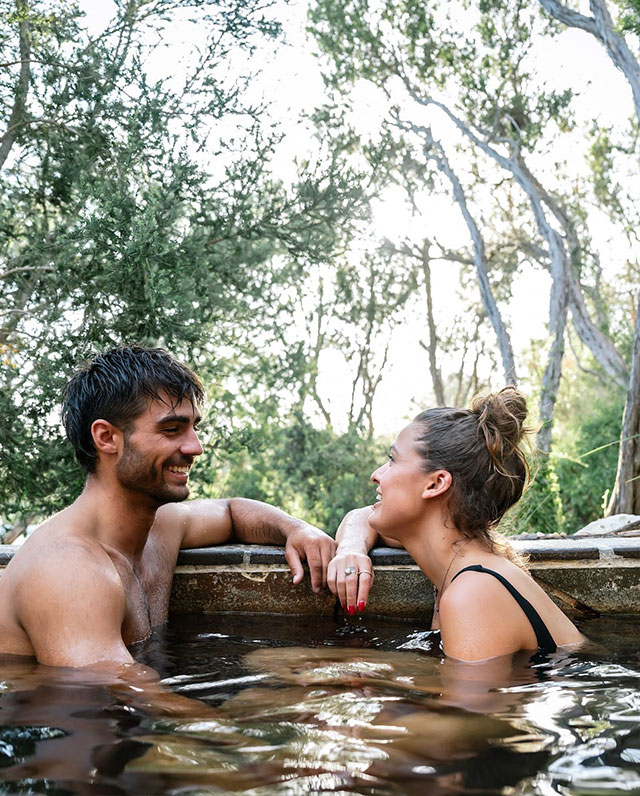 Outdoor Hot Springs & Bathing
One of Australia's original communal bathing facilities, Peninsula Hot Springs was founded in 1997 on the Mornington Peninsula. Today this part of Victoria is a hot spot to experience the healing benefits of geothermal water and connect with nature.
Peninsula Hot Springs, Alba Thermal Springs and Aurora Bathhouse and Spa all offer visitors the chance to experience communal bathing and the wellness benefits of hot and cold therapy.
Soak away aches and pains alone or with friends, experience the calm that bathing in nature brings, add one of the plethora of amazing spa treatments, and don't forget to check the many other wellbeing activities and workshops on offer – you will be leaving feeling refreshed and rejuvenated!
Don't forget to stay well hydrated and give yourself time to soak it all up!