Visiting Brisbane and want to add a Day Spa to the itinerary? Or are you a local looking for a new spa experience? We share the Brisbane Day Spas that are the pick of the town from luxe spa experiences overlooking the city skyline to unique internationally inspired offerings.
KAILO AT THE CALILE HOTEL
Located in the stylish Calile hotel on James Street in Fortitude Valley, Kailo Wellness Centre is the perfect sanctuary in this bee-swarming, stylish hotel. Kailo, offers more than most hotel Spas.
From visiting wellness practitioners and non-invasive aesthetic treatments, to IV therapy and traditional Spa treatments. The menu offers a perfect blend of modern results-driven treatments and traditional wellness-enhancing therapies. Whether you want a full wellness make-over or a lunch-time Hydrafacial, Kailo caters to every desire.
The ambiance of the Spa is warm with an underlying sense of calm, and the staff know their craft. The treatment rooms are light, white and minimalistic, they offer zero distractions so you can melt into a state of relaxation and enjoy every second of your experience.
RECOMMEND KAILO's Signature Spa Facial – to brighten, nourish and refresh the complexion using KAILO's Signature skin care created from a range of Australian made natural botanicals, Cold pressed plant oils, French clay and a hydrating infusion of aromatic essential oils. A wonderfully tactile facial with a lot superb head, face and neck massage.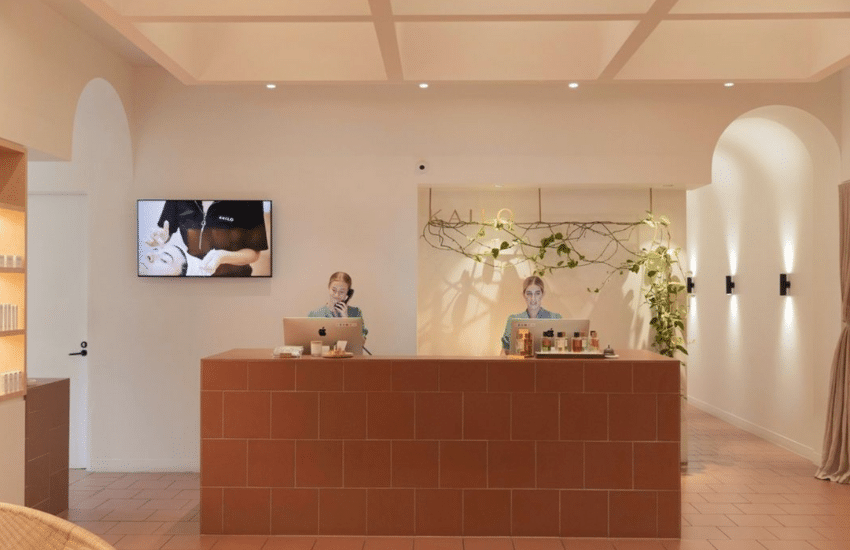 STEPHANIE'S AT THE SOFITEL
The luxe French Inspired offerings at a Stephanie's Day Spa can be enjoyed at a number of locations across Queensland.
Stephanies at the Sofitel in Brisbane City has recently re-opened it's Day Spa and you'll need a whole day to lap up all the indulgence spa experiences it offers!
Enjoy exceptional beauty services (including a Medi Spa Fusions menu specific to desired treatment outcomes), spa rituals, wellbeing retreats, and essential spa therapies.
Stephanie's signature treatment described as an ancient wellness journey, takes place in the magical Opal Rasul temple and involves mud therapy, warm steam and tropical rain showers. It's a powerfully detoxing and purifying experience for the body that leaves you in a meditative state.
Their sensory spa and manicure lounge offer massage recliners with sky views where you can enjoy a bespoke tea crafted by their artisan tea blender and herbalist – bliss!
RECOMMEND the Sensory Immersion Ritual – a guided exfoliation and mud mask therapy in the Opal Rasul Temple including a rose petal foot iImmersion and 60 minutes wellness massage.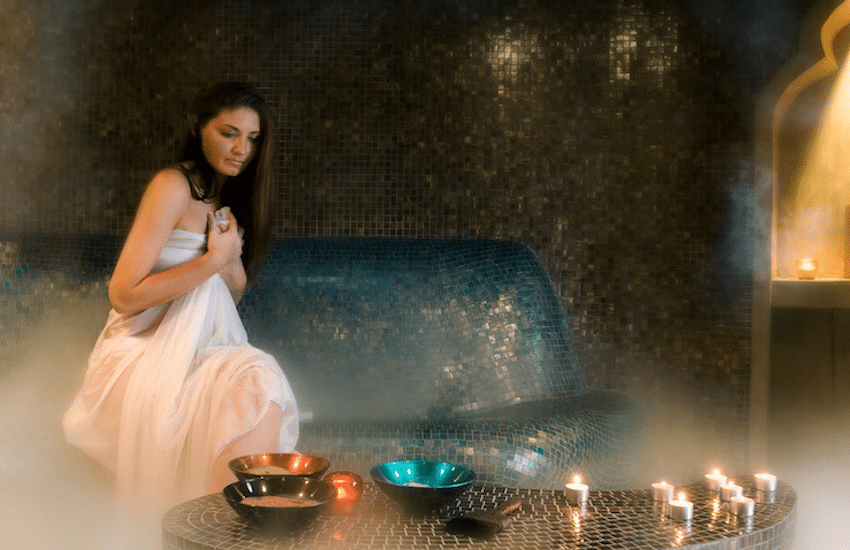 AWAY SPA AT W HOTEL
The W-hotel is a hip place to stay in central Brisbane with panoramic views over the Brisbane River to Mount Coot-tha and South Bank – and the Away Spa is the hip place to go for on demand beauty fixes before a night on the town or tailor made treatments to detox, de-stress and rejuvenate the day after.
You feel like you are floating above the city when enjoying their relaxation pods sipping your favourite drink and listening to inspiring playlists – a must- do experience!!
No matter what treatment you book at they Day Spa you will have access to the pods, as well as the AWAY Spa's stunning mineral rich vitality pools, his and her saunas and aromatherapy steam rooms.
Whether you pick an inner, outer or after glow spa treatment you won't be disappointed. Not sure where to start we suggest a #brisvegas !
RECOMMEND the Spiritual Gangster – a full body Soul to Sole Chakra realignment with essential oil blends and crystals including a guided meditation and chakra balancing facial.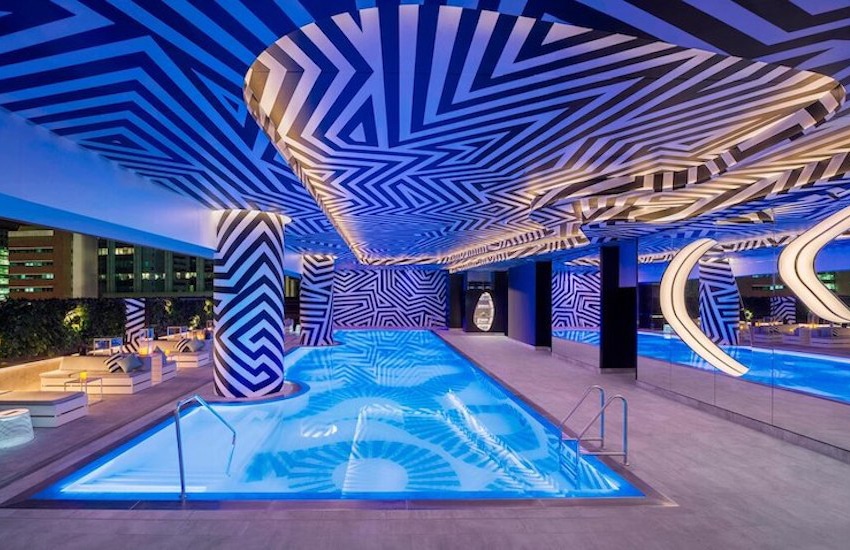 HEAVENLY DAY SPA BY WESTIN
The Heavenly Spa at the Westin in the heart of Brisbane City is the perfect calming oasis to escape to when your body and mind need a reboot from your city adventures.
The day spa's skilled therapists are focussed on high performing, transformative, and results-based offerings including enzyme and lifting therapy facial treatments using their partner range DMK. Their ultimate age-buster is their three-step oxygen infusion therapy (kris adda note?)
Corrective body therapy is also on offer along with massages for two – why not make it a date and utilise their couples treatment rooms. And make sure you take a dive in the Westin's heavenly pool and enjoy a beverage at the pool bar post-treatment!
In Brisbane for a special event? We love that Heavenly Day Spa offer an event make-over – just kick back and enjoy some pre-event champers while they glam you up using Organic make-up rate INIKA.
RECOMMEND DMK Lifting Therapy – a patented muscle-banding technique to fight against the loss of skin elasticity and ageing factors to restore cellular structure and improve collagen production.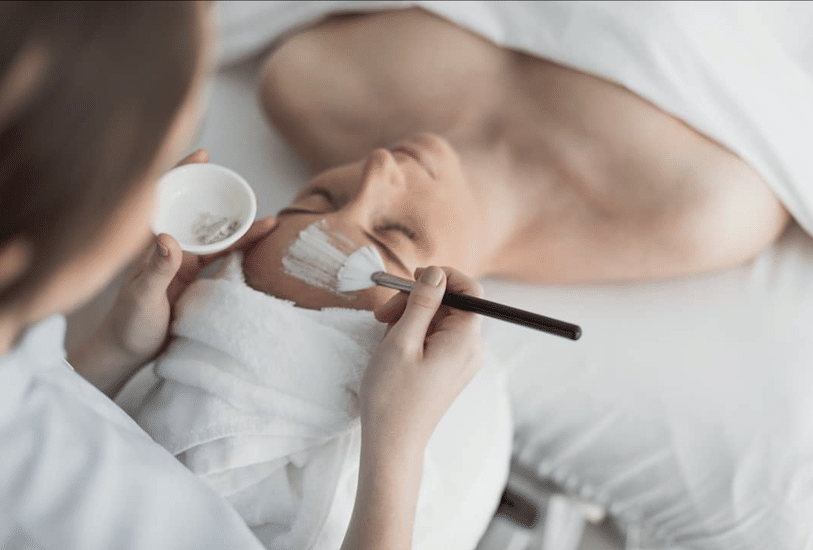 PETRICHOR DAY SPA
You feel right at home the minute you walk into Petrichor Day Spa situated in Hawthorn across the river from Brisbane City. A bright, fresh scandinavian interior in a 100 year old renovated Queenslander offers ultimate relaxation and rejuvenation.

This is a Day Spa for those committed to organic, vegan products but also looking for results! The South African skin care range Esse, used by their therapist, was founded by a pharmacist and is based on science and research.
Petrichor encourages group sessions with family and friends or for special occasions including all the extra gourmet treats. Choose from facials, massages and body treatments, plus a vichy spa.

We love their seasonal packages with an understanding that skin, and the body and mind, have different needs to nourish and rejuvenate as the seasons come and go.
RECOMMEND The Petrichor Encounter – a cleansing foot soak, relaxing full body massage and Vichy shower, followed by a probiotic facial and either an express mani or pedi.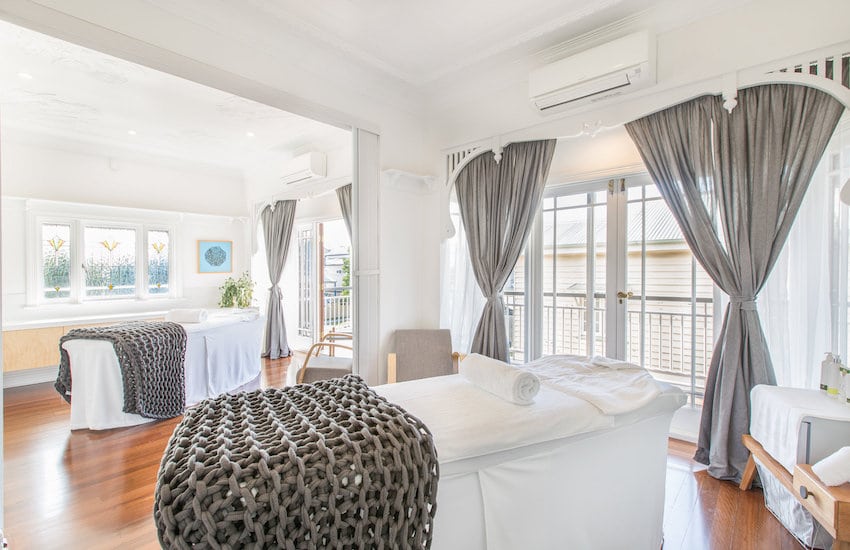 PHYTOMERLE SPA
Just out of Brisbane city center you can opt for a Day Spa experience at the Phytomerle multi-level spa inspired by the peace and tranquility of the French seaside town of St Malo, Brittnay.
Their exclusive French Facial Techniques using the Phytomerle skincare range containing active marine ingredients are something special utilsing massage, deep breathing and calming techniques as well as sound vibrations. An experience that allows for a high level of relaxation.
Make sure you try the Phytomerle Vichy shower which invigorates the senses and increases blood flow stimulating the skin and giving you a healthy glow. Grab some time  infrared sauna and take your pick from a large option of body treatments and massages.
RECOMMEND le vie en rose spa expérience – a dry body brush massage, infrared sauna, rose quartz facial and cooling leg wrap or relaxing back massage.
HEALING STONE AT THE EMPORIUM
Experience a Spa Day the Japanese way at Healing Stone in Southbank – high up on the 21st floor of the Emporium Hotel.
Healing Stones's unique offering, ganbanyoku – a 'hot rock spa', offers a more therapeutic and gentler experience than traditional saunas. The special volcanic stone beds capped with Himalayan rock salt infuse the air with negative ions evoking calm and relaxation. The benefits include boosting the immune system, detoxifying the body, reducing stiffness, and helping promote clear skin and the production of collagen.
Add a massage or facial onto your ganbanyoku session including a face acupoint massage or reflexology something a bit different from your traditional spa experience.
RECOMMEND Tachinbana – a 90 minute massage plus ganbanyoku experience then take a dip in Emporium Hotel infinity pool.
Healing Stone also have a Women's Day Spa located in Paddington a tad further out of Brisbane City. Learn more here.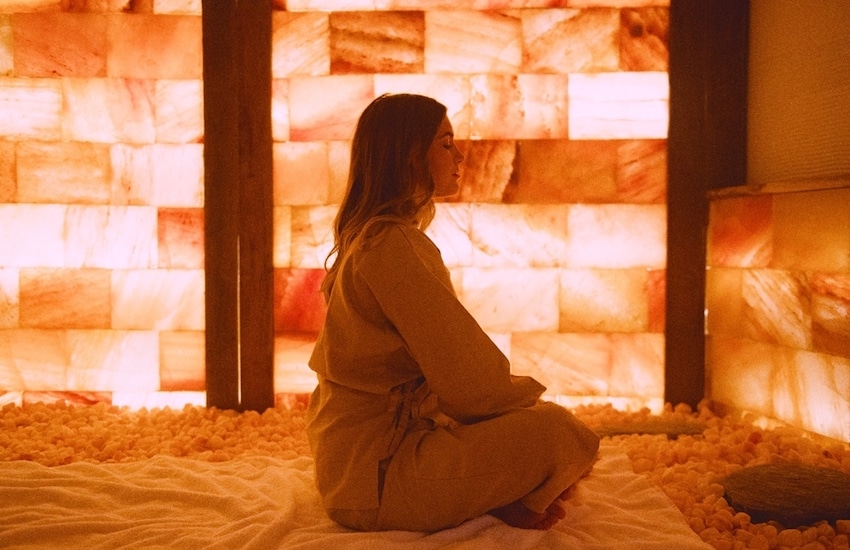 SAKURA DAY SPA
Another Japanese inspired Day Spa offering is Sakura – a one stop shop for facial and body treatments.
Offering some luxe day spa packages, their signature massages combine the best features of Asian, Swedish and remedial techniques to balance mind, body and spirit.
If you haven't had a body wrap before then this is the place to do it – choose from nourishing oils – vanilla for relaxation, seaweed for toning and detoxification or chocolate for energy – the smell is divine!
RECOMMEND Sakura Escape – a one hour signature massage and facial, a mani and pedi and choose from an Asian scrub, body polish or wrap.
Looking for the best Day Spas around Australia? Search our listings HERE.