Imagine a stunning destination where the love of land and its people translates into a vision which integrates well-being, joyous vitality and wholehearted sustainability
Welcome to Chiva-Som! Thailand's premium health resort.  Chiva-Som understands what it means to be truly well. It is a philosophy that captures those everyday moments of movement, connection and nourishment and then entwines them into blissful rituals infused with intention, presence and purpose.  Chiva-Som, in Thai translates to 'Haven for Life' and celebrates that a beautiful life is not only one well lived but above all, enjoyed!
And that's exactly the welcome that I received.  A tropical oasis set on the busy Hua Hin beachfront with nearly seven acres of serene, lush tropical greenery which cleverly disguises this bustling metropolitan location.  I arrived in a jetlagged slumber having been chauffeured the three hour trip from Bangkok.  I awoke assuming from the magical setting that we had arrived in a secluded tropical forest.  It was days later that I finally realised we were in the middle of a busy city hub, such was the dreamy peninsula backdrop.
Personalisation is everything at Chiva-Som. My arrival was highlighted not only by a warm and inviting reception team dedicated to my heart warming welcome (with delicious tropical cocktail in tow) but also a personal koi feeding display in one of the many tranquil ponds by the General Manager himself as we chatted and laughed.  This retreat is not a stuffy experience. Joy and happiness is the theme which permeates an ensemble of very attentive and radiant health professionals.  Wellness at Chiva-Som is a celebration, and with a ratio of three team members to every guest, ways to surprise and delight are layered into every interaction.
Previously this peaceful tropical retreat was the private residence of Mr Boonchu Rojanastien, serving as an economic minister in the Thai government.  They say the culture of an organisation is always top down, with the leader setting tone and intention. Chiva-Som is no different.  Mr Boonchu wanted to create a sanctuary for friends and family where he could share his passion for wellness.    The founder (but more lovingly referred to by the team as the father of Chiva-Som) subscribes to the philosophy of "Wellness for All".  Later I learn that wellness programs and health initiatives are an everyday part of the team culture.
Mr. Krip Rojanastien, the son of the resorts founder is the current Chairman and CEO. Chiva-Som opened its doors to guests on the 19th of April 1995.  Taking over in 2007 he continues to passionately champion his late father's vision of wellness, sustainability and giving back to the lands people and community.  But more on this later!
I first meet the Doctor who sits me down and takes me through a thorough and guided consultation.  The approach is holistic taking into account my diet, sleep, stress patterns, exercise and medical history.  She is warm and funny and together we create a wellness program that focuses on optimising my time around the treatments offered while creating the relaxation we both agree I need, along with maybe a little less coffee!  And the offerings are endless.
Chiva-Som transcends the spa experience to include a range of medical and holistic therapies.  An ethos that authentically delivers the elements which provide the foundations for wellness.  From education, treatments, modalities including fitness, physiotherapy, holistic health, nutrition and aesthetic beauty.  As relaxation was my main goal, my program centred around a range of water therapies, Pilates, yoga, stretching, massage and spa treatments.
Suite Dreams
The first thing you notice when you settle into your lavish accommodation is the size and space in the rooms.  I would best describe the Chiva-Som aesthetic as relaxed luxury.  There are 54 unique rooms and suites on offer and they all have the guests wellbeing journey in mind.  There are two room types, the Thai Pavilions, set in the beautiful lush tropical gardens and the Ocean Rooms, stylish suites overlooking the ocean and sea side.  The interiors entwine luxury with wellbeing infusing an innovative blend of Thai teak, bamboo and Thai silk.  Beautiful artefacts and local artwork detail the room. Lighting is subtle and thoughtfully appointed.  Each room has a separate bathroom, dressing room, walk in wardrobe and kitchenette, stocked with fresh teas, exotic fruit plates and filtered water.  All room types including a complimentary mini-bar, daily laundry offering and decadent butler service.  And the detailed room offerings although luxurious are stamped with Chiva-Soms commitment to the environment.  Sustainable and energy efficacy are their design criteria meeting all levels of LEED standards for environmental friendliness.
Let the Healing Begin
My days starts at the Wellness Centre with a gentle stretching class, followed by reformer Pilates then rewarded in the Day Spa with an aromatic massage.  The activities on offer feel endless.  They range from gentle meditation, mindfulness sessions, Pranayama and Tai Chi to invigorating Thai Boxing, Aqua Aerobics and Gyrokinesis, to name a few.  The newly refurbished Health and Wellness Centre offers pools, steam, sauna and a hydrotherapy suite.  There are 70 treatment rooms in this healing haven offering a full range of spa treatments, beautiful facials, along with specialised alternate medicine modalities.  For next level rejuvenation the Niranlada Medi-Spa offers the latest devilment sin both aesthetic treatments and micro-invasive cosmetic procedures.  The attention and care the Chiva Soma therapists deliver are layered with beautiful touch points.  Each ritual has been thoughtfully curated and the extra sprinkles within the services are divine.
Good Food is Good Life
Evenings are spent dining by the seaside under an open moon gently caressed by the soft breezes from the South China Sea.  The warmth and generosity of Thai hospitality hosts you through your dining journey as courses are presented with thought, care and creativity.  The intention is simple "Good Food is Good Life", but the dishes are anything but!  Executive Chef, Sinchai Srivipa, creates daily menus bursting with exotic flavours layered into exquisite and delicious dining options capturing the essence of traditional Thai cuisine laced with a Western edge.  The Emerald Room delivers an another level altogether, offering a 6 star fine dining experience with a decadent degustation menu every evening.
Breakfast and lunch are presented buffet style with endless choice.  Enticing options are available including vegan and vegetarian.  The idea is that a diet shouldn't be restrictive, but be the foundation of health and the source of pleasure.  Meat, fish and seafood is always on offer to meet guests along their wellness journey.  An extensive international wine and champagne list is available during dinner.  As the founder and father of Chiva-Som encourages, "Above all, enjoy your life".  Guests are encouraged to embrace their health and well-being but not at the expense of joy, celebration and relishing life's small treats. It seems I have landed in the right place.
Paddock to Plate
Food is organic, GMO-free and fresh.  How fresh?  Located just 20 minutes from Chiva-Som in the heart of Hua Hin is their private organic sanctuary .  The Chiva-Som's IFOAM-accredited Organic Gardens boasts array of lettuces, Asian greens, vegetables, mushrooms exotic herbs, melons, beans, fruit and the seasonal list goes on.  This botanical oasis creates its own compost and lovingly toils and grows the soil in line with traditional Thai farming methods.  A tour of their extensive organic garden showed the care, pride and paddock to plate philosophy of the Chiva-Som farming team.  And it reflects in the Chiva Som menus with each delicious mouthful bursting with colour and flavour.
Full Moon Festival – Loy Krathong Festival
The Loy Krathong, or the Full Moon Festival takes place on the evening of the full month of the twelfth month in the traditional Thai lunar calendar.  This year it just happened to land in the middle of my stay.  The festival is an awe inspiring spectacle at any time but this year it really turned on its wonder with a vivid red moon eclipse.   To witness this blood moon dipping over the ocean in a land that celebrates it just once a year was a true blessing.
The New Moon Festival or Koh Pangan is a visual feast and the team at Chiva-Som pull out all of the stops.  Dinner is a lavash seafood grilled BBQ.  Our seaside dining is decorated and transformed with lights, flowers and displays of traditional Thai dancing.  After dinner we take our Loy Krathong (handmade flower offerings) and light them releasing these luminous blooms along with wishes for the coming year where they illuminate the glowing night sky.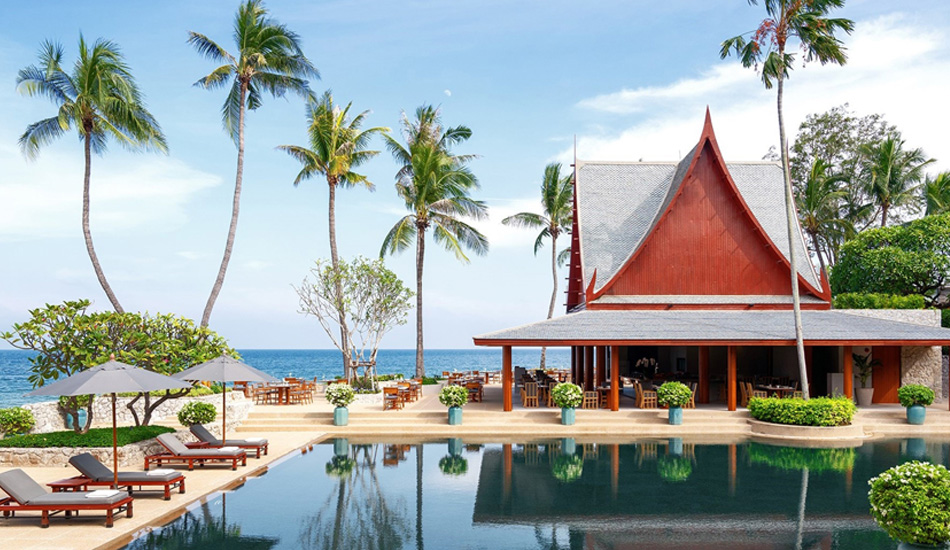 Sustainability Pioneers
Since its inception sustainability reflected in their deep connection with nature has been at the heart of the Chiva-Som philosophy.  This can be seen embedded into every facet of the resort.  Apart from the obvious suspects of minimal waste, recycling, environmentally friendly product usage and packaging, wastewater treatment and energy efficiency, the resort has a dedicated team driving economic sustainability along with socio-cultural development and local environmental preservation.  Innovative initiatives and policies are constantly being explored and employed throughout the resort. These include practices for energy efficiency and conservation, wastewater treatment and reuse, freshwater conservation, waste minimisation and recycling, air quality management and environmentally friendly product usage. Chiva-Som is also the environmental preservation steward of Krailart Niwate, the last remaining mangrove ecosystem in Hua Hin.
Mangrove Regeneration project
Chiva-Som's ethos walks its talk.  In 2007, the resort has partnered with a local organization to plant and care for mangrove trees in an effort to help restore the local ecosystem. the mangrove regeneration project at Chiva-Som is no small feat.  The project spear headed by Chiva-Som's CEO has planted over 11,000 trees and have sponsored the construction of the 1,000-meter elevated interpretive boardwalk throughout the mangrove which cost $US210,000 in 2015.
Mangroves are incredibly important for the environment. They help to protect coastlines from erosion, provide habitat for a variety of wildlife, and even help to improve water quality. Unfortunately, many mangrove forests have been lost to development and other human activities. But Chiva-Som is working to change that by planting thousands of new mangrove trees and creating the first green eco-spiritual tourism centre in Hua Hin to raise awareness on the importance of the mangrove ecosystem.
All Good Things Must Come to an End
At the end of my wellness journey, I meet again with my Doctor.  We talk about my time at Chiva-Soma and she goes through and takes my information again.  It seems I've lost a couple of kilos and she comments on how much brighter and relaxed I'm looking, I agree!  It was sad to leave this beautiful wellness community, but I'm reminded I can take my healing journey online with the offering of Online Wellness Services.  These are available via online video call, in which you can interact with a team of wellness professionals in some of Chiva-Som's most popular sessions, which include treatments and training programmes to follow and practice from the comfort of your own home focusing on individual goals.  I bid farewell to this beautiful team and take the joy and learnings that have been infused into my wellness journey and look forward to building on the reset these days have been.
As I leave the Chiva-Som team remind me, "Remember, above all, Enjoy your life!"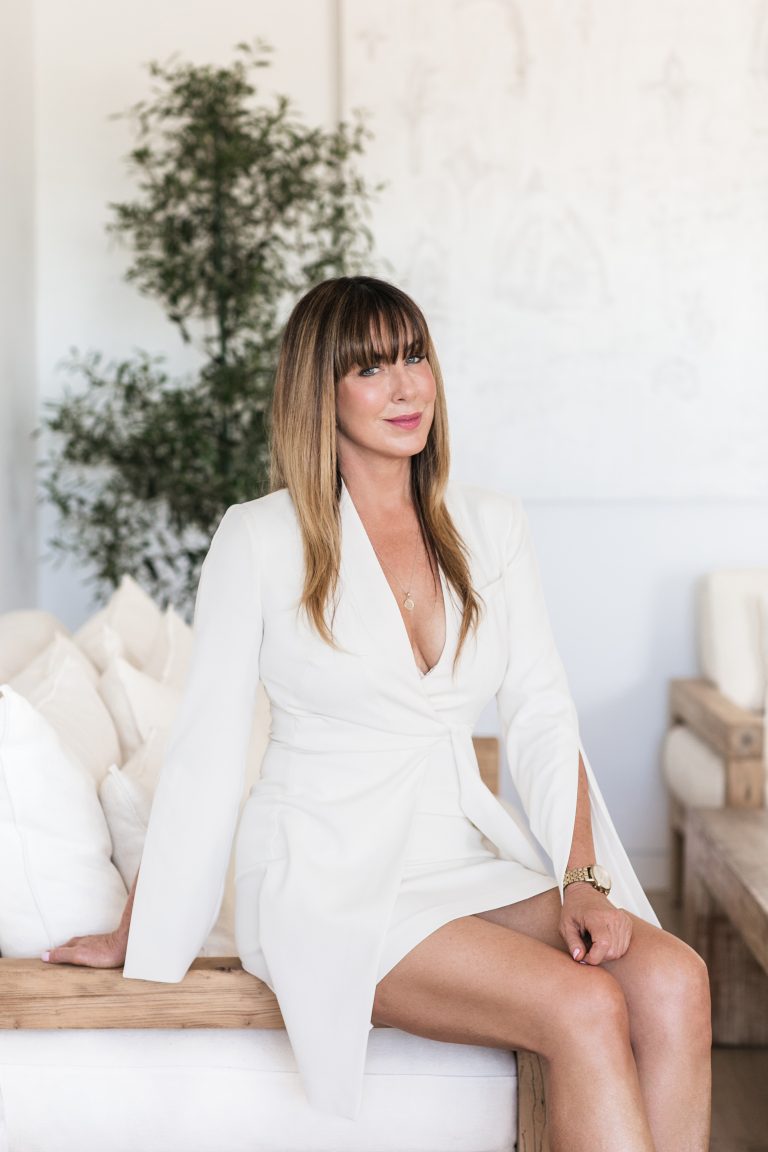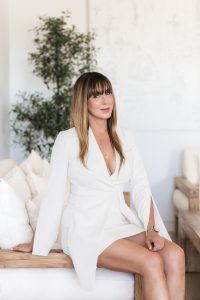 By Michelle Reeve, Founder & Formulator
WATERLILY AUSTRALASIA
To learn more visit: www.waterlilyskinbodyspa.com.au
Read more Health and Wellness blogs HERE