Have you taken time out from your daily routine and indulged in a visit to a day spa? If not, your body (and mind) are certainly missing out! A spa may feel like a luxury reserved for a special occasion when in fact regular visits and consistent treatments offer numerous health benefits.
As defined by The Global Wellness Institute , spas promote wellness through the provision of therapeutic services which renew the body, mind and spirit. We are not talking a beauty salon but an institution that offers a plethora of treatments including a variety of water therapies that not only pamper the body but are results driven and aimed at improving your health.
Let's explore nine of these health improvements on offer:
1. Disconnection
Taking time out of your daily schedule for a day spa experience removes you from your regular routine. There are none of your usual distractions which allows your mind to disconnect and be present for the experience. Taking time to pause and disconnect from daily life is so important in our busy lives.
2. ME Time
It's a saying used often but not always followed through especially if you are juggling a lot in your life. Time just for you should always be prioritised and booking a day spa is scheduled time in the diary to do just that. Surrendering and making time to do something for you can both relax and energise the body and mind.
3. Less Stress
Most people have higher levels of stress in the body than needed. Some stress is OK but a continuous state of stress can cause havoc on the body in so many ways. Not only does the Day Spa experience bring calm but therapies on offer such as massage and floating pools have been shown to directly affect the stress hormones.
As reported in TIME, " a study on massage found that levels of the stress hormone cortisol dropped 31% following a rubdown, while levels of feel-good hormones like dopamine and serotonin increased roughly 30%. The body relaxes and the happy hormones kick in!".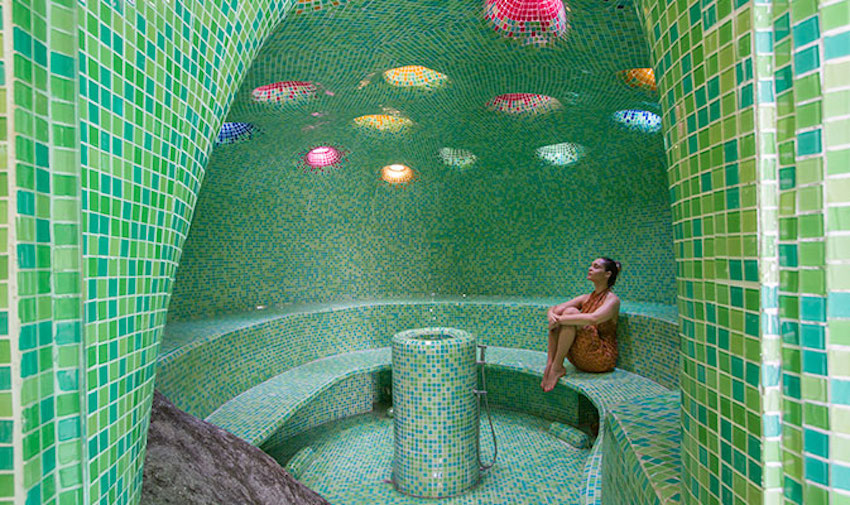 4. Improved mental health and a happiness boost
Our mental health is as important as our physical health and Day Spas offer renewal for both. Along with the happy hormone boost from some of the treatments (mentioned above),  a day spa experience including relaxing music and the use of aromatherapy oils can both rejuvenate and relax the mind.
In fact aromatherapy has been shown to regulate the body physiological, spiritual and psychological. A Day Spa just oozes calm and offers a form of medication during your visit, which can result in a change of mindset when you walk out the door.
5. Breathe Easier
The result of the disconnection and de-stressing allows the body to relax. The knock on effect is less tightening in the chest and a clearer mind so you can breathe easy.
A body massage or water therapy like a soak in a hot tub or sitting in a sauna during your spa visit will also benefit your breathing. Some Day Spa's now offer salt therapy which may help to reduce inflammation in the entire respiratory tract and widen the airway passages.
6. Release of toxins and improved blood flow
A massage, body treatment, facial or timeout in a hot tub or sauna will all improve the skin's health and stimulate internal body functions including improving blood flow and releasing toxins through the skin.
The Mayo Clinic notes that massage is generally considered part of integrative medicine and is increasingly being offered along with standard treatment for a wide range of medical conditions. This is due to the many studies showing how massage can affect the body in a positive way including easing pain from arthritis or muscle tension, and stimulating blood flow and boosting circulation – possibly even improving immunity.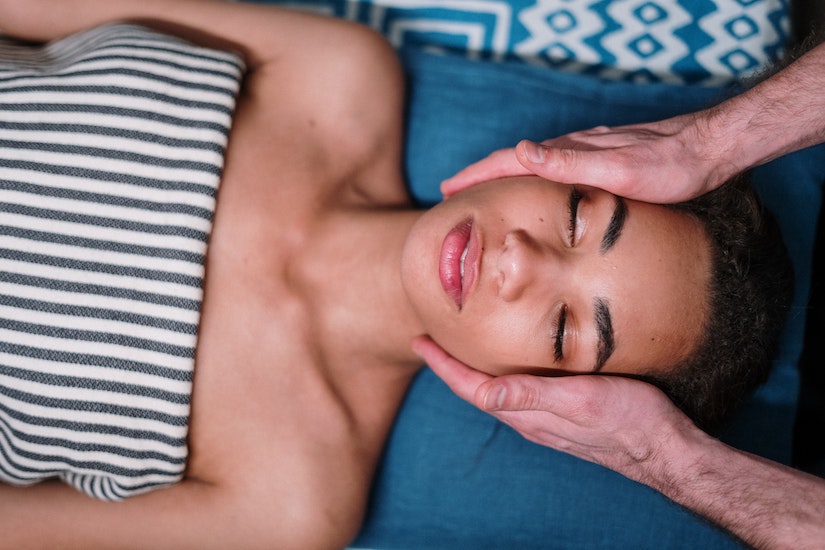 7. Fight aging and improve skin quality
Day Spas offer a huge array of skin therapies and facial treatments for all ages.
If you have skin conditions such as hyperpigmentation, acne or rosacea a specialised facial treatment by an experienced skin therapist can target these problems and improve the health of your skin.
A hydrating facial or recontouring facial treatment taps into nature's anti-aging secrets as does the many high-performance facials now on offer.
The skin health and anti-aging effects can extend beyond your one treatment with skin therapists educating you and offering recommendations to integrate it into your daily beauty routine.
8. Ease muscle pain and reduce headaches
Massage along with whole body water therapy is great for the release of muscle tension and can be particularly beneficial for people who have muscle injuries and joint pain. There is also some evidence showing migraine sufferers who have regular massage may experience less attacks.
Day Spas offer a variety of massage treatments using techniques from around the world some with their own health benefits. For example a gentle Swedish massage works well for general muscle tension whereas a Tradtional Thai Massage works on energy lines in the body to help remove any blockages and allow free flow of energy offering a number of potential health benefits.
9. Better sleep
When you return home after a Day Spa treatment you can be guaranteed a good night's sleep (link to sleep article) – and possibly better sleep ongoing. Massage, less stress, time to yourself and a calmer mind will all benefit sleep quality.
Massage in particular reduces stress by decreasing cortisol (the stress hormone) and increasing serotonin and dopamine (neurotransmitters that help to stabilize mood) which both promote relaxation and help you sleep better.
An added benefit if you attend a day spa with a loved one is the time spent together and the connection with one another as you both nurture the body and mind.
So what are you waiting for? Days spa's are designed around a focus on wellness and your health. Don't delay in booking one and reaping all the benefits. Check out our Day Spa listings in your local area and book one today. You deserve the special treatment.
As they say, self-care is not a luxury –  it's a necessity! 
Written by Lisa McLean