We have an exceptional line-up of wellness leaders, with vast experience and business ideas ready to share.
From industry to Government, we have hand-picked thought-leaders and experts who have a wealth of information who are ready to share for your benefit.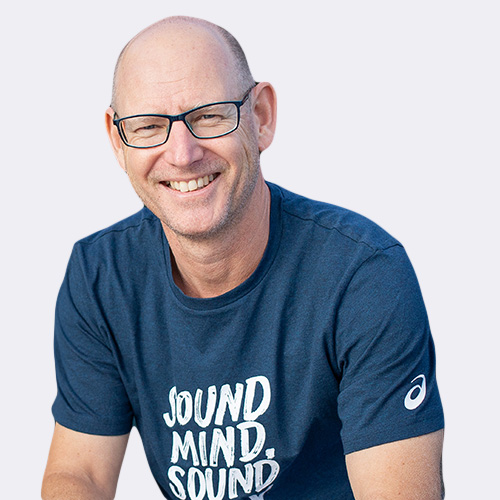 Mike Charter
AVAALER – Health and Wellness Industry Expert
Mike is a seasoned 20-year veteran in the healthcare industry, boasting a deep understanding of pharmaceuticals and biotechnology through his tenure at AstraZeneca, as well as a profound appreciation for the naturopathic realm, thanks to his experiences at Blackmores. Throughout his impressive career, he has held influential executive positions in strategy, finance, and mergers and acquisitions.
With an unwavering dedication to improving health outcomes, Mike has lent his expertise to numerous health companies, serving on advisory boards and co-founding the groundbreaking mental health foundation, 'Gotcha4Life.' Mike is also a big supporter of self-care and the health and wellness industry, having played a role in producing magazines related to the spa and wellness industry. His commitment to making a difference and his innate ability to ignite positive change has set him apart.
Driven by an unwavering commitment to adding value and igniting positive change, Mike has embarked on a new venture 'AVAALER' (a name that symbolises Adding Value At All Levels), epitomizes his passion for enhancing lives. As the driving force behind this performance coaching business, Mike empowers individuals to master their mindsets and unlock a winning formula for monumental breakthroughs, enabling them to elevate their impact and serve at a higher level.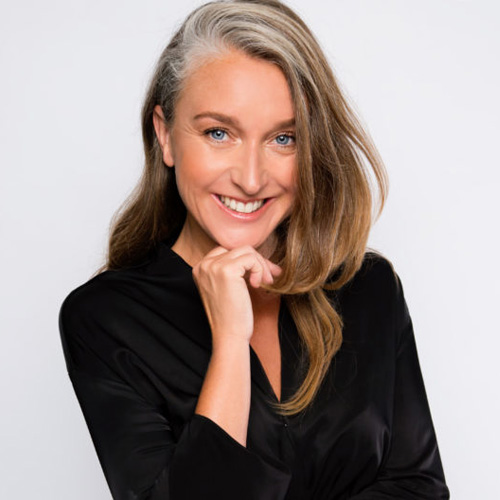 Melani Gleeson
Founder Endota Spa
The endota story began in 2000 fuelled by Melanie's belief that something special happens when we actively nurture our own health and happiness – we feel more uplifted, more confident, and more authentically ourselves.
The values Melanie has built endota on; Intent, Connect,Truth and Balance, are reflected in all facets of the business and by all members of the team – the intent of our thoughts, words and actions; the connections we build through understanding, care and kindness; living truthfully and openly through respect for yourself, others and the world; and embracing balance between your own needs and the needs of others by consciously giving and receiving.
With a sustainable and environmental focus, endota develops COSMOS certified and results-based skincare, performs treatments across 112 spas globally, educates beauty therapists through its certified wellness colleges and offers a digital wellness hub to its customers and members.
By offering a diverse range of wellness experiences, endota aims to support each customer's journey towards a greater sense of wellbeing – to help nourish and nurture mind, body and skin.
endota strives to live consciously and give back wherever possible, including through collaboration with a group of indigenous women in Fitzroy Crossing, WA, whose artwork appears on endota colour packaging and who have received a percentage of sales in return, since 2016.
In launching a new brand position and identity this year, endota is now fully embracing and representing the belief that the experience of wellbeing is our natural state, and encouraging people across the world to take a moment to nourish and nurture themselves and to feel free within their own skin – making the pursuit of wellbeing their way of life.
Melanie's spark to ignite people's potential is what drives herand endota, inspiring a commitment to conscious living and giving back.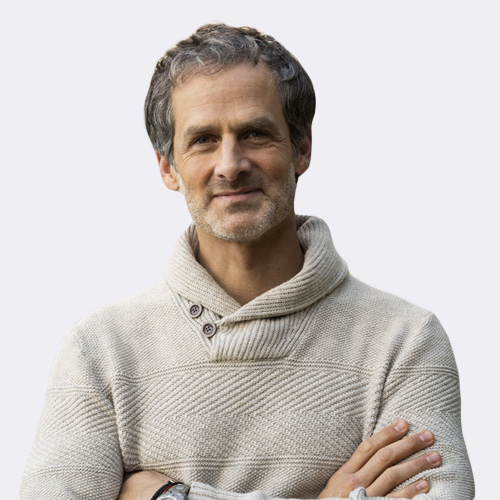 Damian Chaparro
Founder Aro Ha Wellness Retreat
Damian Chaparro has a golden touch, from creating Conde Nast coveted health retreats to innovating in a digital wellness world, when he sets an intention it comes to magnificent fruition.
Founder, creator, teacher, Chaparro is one half of Aro Ha Wellness Retreat in the wilds of New Zealand. With 15 years in the wellness arena already under his sustainable belt, he led the Aro Ha team to Gold List status in the first year of opening. The retreat has collected numerous accolades every year since as global wellness seekers find 'home'.
In a world that increasingly thirsts for renewal, Chaparro holds a vision that the essence of health can be made approachable and available to all who need it. His latest creation, Realise Retreats, leverages the accessibility of cutting edge online learning, and the proven results of his award winning model. In addition, as host of the Adventures In Wellbeing Podcast, Damian delivers insights from the edge of wellness.
Both humorous and humble Chaparro has appeared internationally as keynote speaker, writer, and wellness professional. Using a unique mix of tools and lifestyle optimisations to craft the next generation of wellness experience, he facilitates, creates, and mentors with the clear purpose of lifting the worlds weary.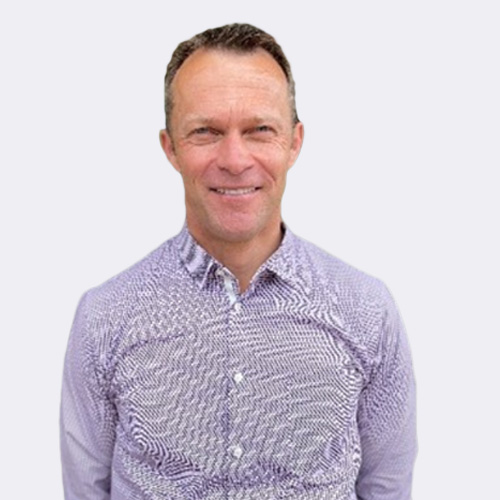 Craig Mitchel
CEO Peninsula Hot Springs – Australia
Craig was appointed as Chief Executive of the Peninsula Hot Springs Group in November 2018, following his role as Head of Strategy at the global consulting firm EY. He is a leader, strategist and change agent with a diverse career as a management consultant, Chief Executive of growing entrepreneurial organisations and board member in the not for profit sector.
Craig has been a trusted advisor to many high performing organisations including Cricket Australia, Sport Australia and many Australian Football League clubs. He is committed to living a balanced life and setting a good example for his young family. Craig has spent his whole life swimming, riding, running, and surfing, he aims to prolong his active lifestyle through regular yoga practice, meditation and thermal mineral springs bathing.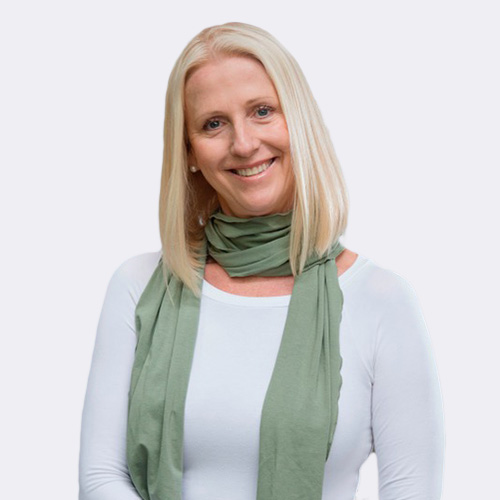 Sharon Kolkka
Wellness Presenter, Designer & Stress Resilience Mentor
Sharon Kolkka has become one of Australia's leading voices in the field of wellness. Sharon created Gwinganna's philosophy and developed all new programs, seminars and content for the retreat to help guests learn how to live more healthy and balanced lives.
Her experience in wellness retreats spans more than two decades and she has seen and been part of many changes in the Australian health retreat industry. While the primary focus was once weight loss, stress has become the greatest challenge for most guests.
Sharon's mission was to deliver a guest sta y that focuse d on the needs of our current lifestyles, addressing adrenal restoration an d the power of our own thoughts. Under Sharon's guidance, Gwinganna has become an internationally recognised and highly awarded wellness destination. A key speaker on stress and wellness at Gwinganna, Sharon also presents on several specialty focus retreats throughout the year. Her expertise lies predominantly in women's wellness, lifestyle balance, movement and stress management. She also presents keynotes to conferences, media and industry events.
Advising thousands of people from all walks of life, her inspirational and practical words are highly sought after and both informative and relevant in today's busy technology driven world.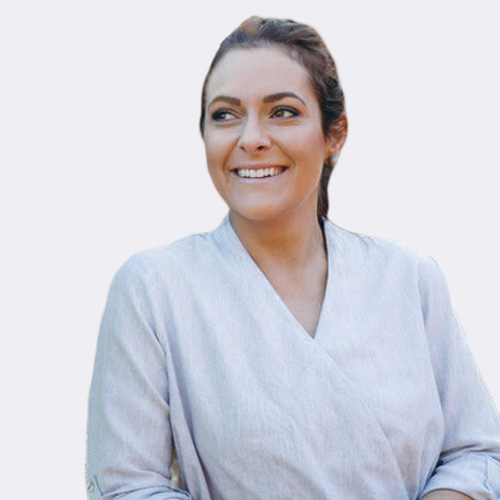 Joelene Ranby
Founder Resolution Retreats
Joelene Ranby's approach to health is a unique one. The founder of multiple retreat brands running from their 30million dollar world-class Health & Wellness Resort, just 90 minutes from Auckland.
During her corporate career as Financial Accountant for New Zealand's largest port company, Joelene started running retreats as a weekend passion project, inspired to help other women feeling overwhelmed and disillusioned by the ever increasing health trends like she once was. Fast-forward more than 10 years and the multi award winning Resolution Retreats runs the most live-in health and wellness retreats for women in New Zealand.
Tucked away in a peaceful rural oasis bordered by horses, bush walks, lake and mountain views, the purpose built health resort encourages its guests to completely unwind and be taken care of by their supportive, friendly team of passionate wellness managers and facilitators. The 3,4,7,10,14 and 21 day programmes combine a pragmatic, and realistic approach to health and habits through education, workshops, daily movement sessions and nutritionist designed, nourishing food. A holistic and clinical focus is supported by leading industry professionals whose one on one offerings and services can be found in their extensive wellness menu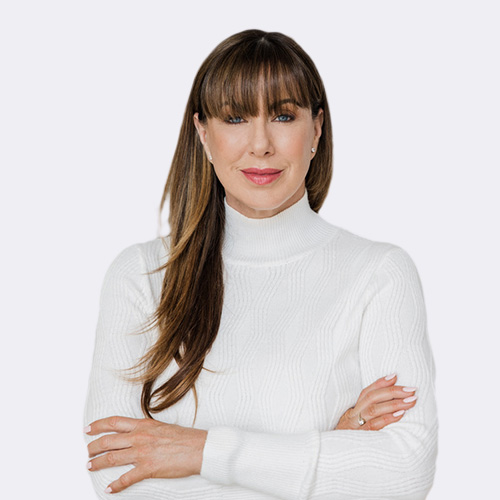 Mitchell Reeve
Founder, Formulator and Managing Director
for Waterlily Australasia
Michelle has a life passion for wellness and natural medicine. She is the Founder, Formulator and Managing Director for Waterlily Australasia, the wellness leaders in bio-tech beauty. The professionally exclusive spa brand was born in 2004 from a naturopathic approach synergising meticulous formulations, artisan crafting techniques and the finest nutrient rich ingredients to create an effective and aromatic solution for Spa Wellness.
Concentrated formulations focus on delivering visible benefits with an emphasis on purity, efficacy and authenticity, while delivering opulent textures and a holistic ritual of self-care. This philosophy imagined by Michelle aligns closely to the wholefood movement where slow skincare and fresh batched beauty is central to each product and ritual.
She is passionate about communications and storytelling to showcase brand values and product integrity. She is an industry advocate, thought leader, writer and guest contributor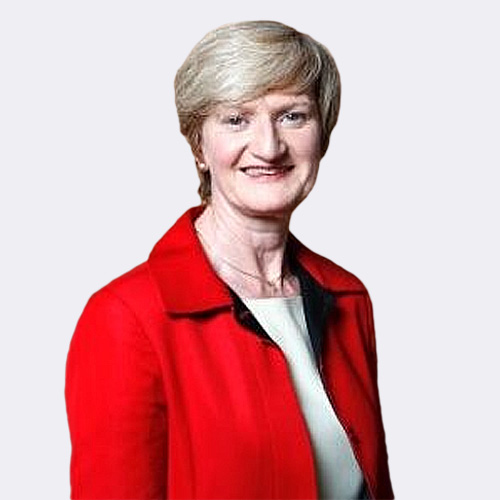 Chris White
Head of Industry Engagement and Programs for Visit Victoria
Chris is currently employed by Visit Victoria as Head of Industry Engagement and Programs. Visit Victoria is the State's tourism, business and major events company that leads the sector in creating, curating and communicating Victoria's inspiring experiences to maximise visitation.
Since the establishment of Visit Victoria in 2016, Chris has undertaken senior management roles across the organisation, including Acting General Manager Regional Tourism and Head of Regional Events, prior to commencing in her current role in December 2020.
Previously, Chris was employed by Visit Victoria's predecessor Tourism Victoria and held a number of roles including Group Manager, Product Marketing, Group Manager Product Segments and Familiarisations; and Business Development Manager UK/Europe.
With extensive experience in product development, marketing and investment facilitation, Chris has worked strategically with tourism businesses, investors and partners to grow the visitor economy in
Victoria.
Chris commenced her career in the travel industry in London in 1991 working for a large inbound/outbound tour operator JAC Travel. Upon returning to Australia in 1993 Chris worked for a
nature-based tour operator Australis.
She holds a Bachelor of Social Work (Curtain University), Graduate Diploma in Tourism Marketing (Monash University) and is a graduate of the Australian Institute of Company Directors.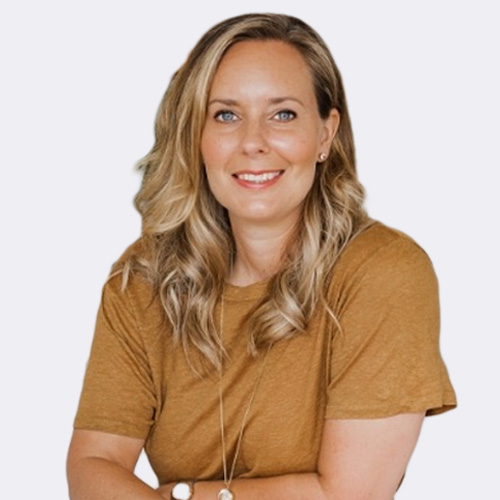 Katie Lowndes
Founder Katie Lowndes Wellness at Katie Lowndes Wellness
She has been in the Spa & Wellness industry for over 20 years which includes a range of diverse experience. This includes being a therapist to training, spa management, chair of the Australasian Spa Association and finally sales & distribution management. Most recently, after completing further training in coaching, hypnotherapy & psychotherapy , Katie successfully runs her own coaching and consulting business in the Spa, Skincare and Wellness space.
Katie has a passion for retail from inception in her therapists days, through to working with Award Winning British Skincare brand ELEMIS. To this day, Katie still loves to train and support spas with their retail journeys and feels that she has a 360 degree viewpoint on retail having been a client, therapist, spa manager, and regional business director for a skincare company (ELEMIS).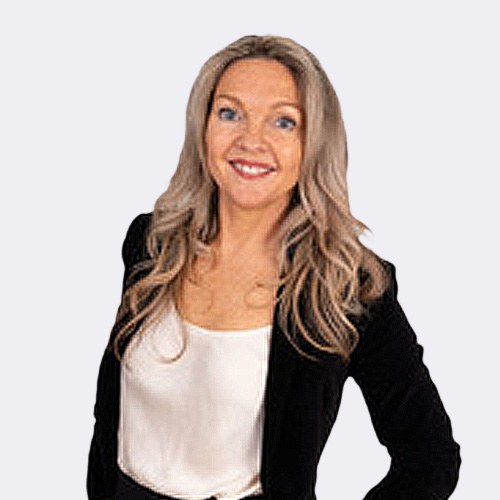 Cassandra Carey
Co-Founder and Director of Inu8
Cassandra is the Co-Founder and Director of Inu8 – a Welleisure™ Wardrobe for Women. Cassandra is a Director of Beylix Capital and serves as Executive Director and Advisor on various Boards including the Bondi to Manly Ultra and Creative Women's Circle.
Cassandra is an experienced legal and business professional with over 20 years advising companies in the corporate, media and technology sectors. Cassandra served as General Counsel for iHeartMedia, International based in London. She served as Head of Legal for the Australian Grand Prix Corporation for the 1999/2000 season and advised various sporting entities within Australia and the UK. Cassandra was instrumental in the privatisation of telecommunications in Eastern Europe.
Over the last 5 years, Cassandra has followed a passion for the design and development of technical sports apparel, most recently developing and launching Inu8, the first Welleisure™ Wardrobe for Women based around a sustainable 8-piece capsule collection. Inu8 is stocked internationally by resorts with a wellness focus.
Cassandra is an advocate for wellness, both personally and professionally working with like-minded women to find that divine balance between work and play.
Cassandra earned a Bachelor of Laws (Hons) from Bond University and is admitted to practice in NSW and the United Kingdom.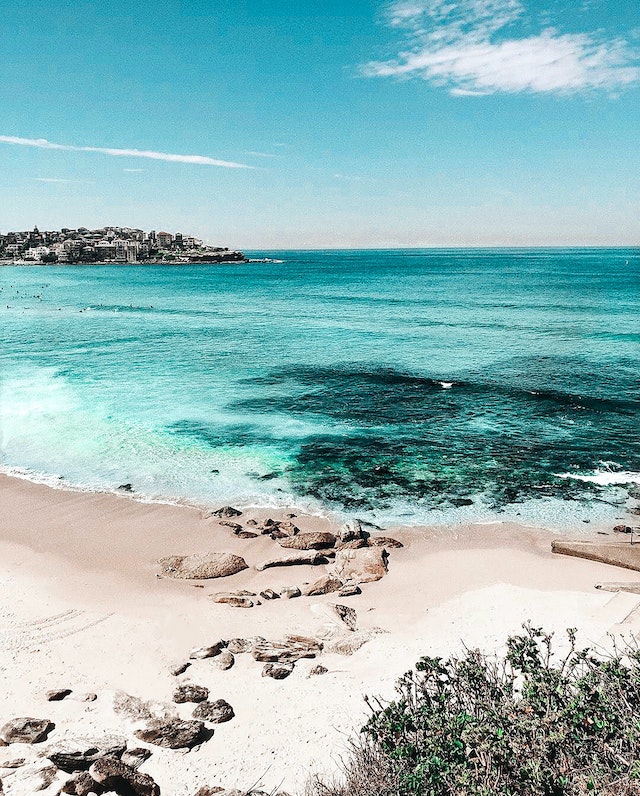 Aside from a great opportunity to catch up with your peers, you can expect:
Dynamic speakers who are experts in their fields

The ability to learn and try new wellness technologies

To meet other like-minded business people

An abundance of networking opportunities

Live demonstrations & immersive experiences

Global trends in wellness and making the most of these

Personalised wellness experiences
Join us at the Inaugural Longevity & Wellness Summit and immerse in yourself in all aspects of wellness.
We guarantee you will leave motivated, informed and ready to make the right changes to your business for long-term growth and sustainability.
If you would you like to attend or become a partner, we'd love to hear from you